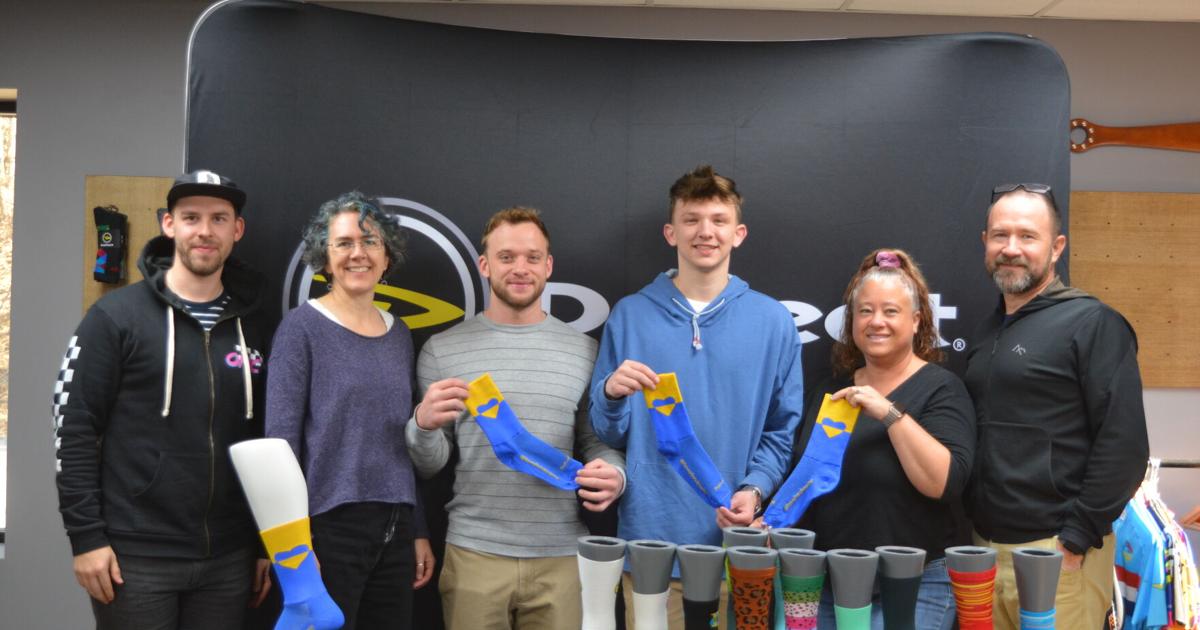 Manufacturer Hildebran Designs Socks for Ukrainian Orphanage | Local News
"It's not about politics, it's about people and humanity," Dickerson said.
The company hopes to donate proceeds from the sale of the socks to the orphanage, but if that's not possible, Dickerson said the money raised will be donated to the International Rescue Committee.
"It kind of exploded," Dickerson said. "We only made 60 pairs, thinking we'd sell them to our friends who knew about them, and then it blew up."
Friday morning around 10 a.m., 557 pairs of socks had been sold. Dickerson said they will make the socks on three of the manufacturing company's machines when factory workers return next week to keep pace with demand.
"It just makes your heart grow," Dickerson said. "You are happy that people recognize that it is horrible, what happened to them. We want peace for these people, and of all people, you have children who don't have a home, to speak of. They were already living in adversity in a country with little assistance, and here they are, plunged into a war-torn situation.
The yarn used to make the socks is made from recycled plastic, Dickerson said, and the company is no stranger to fundraising. DeFeet designed a fundraising sock to help after the Australian bushfires broke out in early 2020.