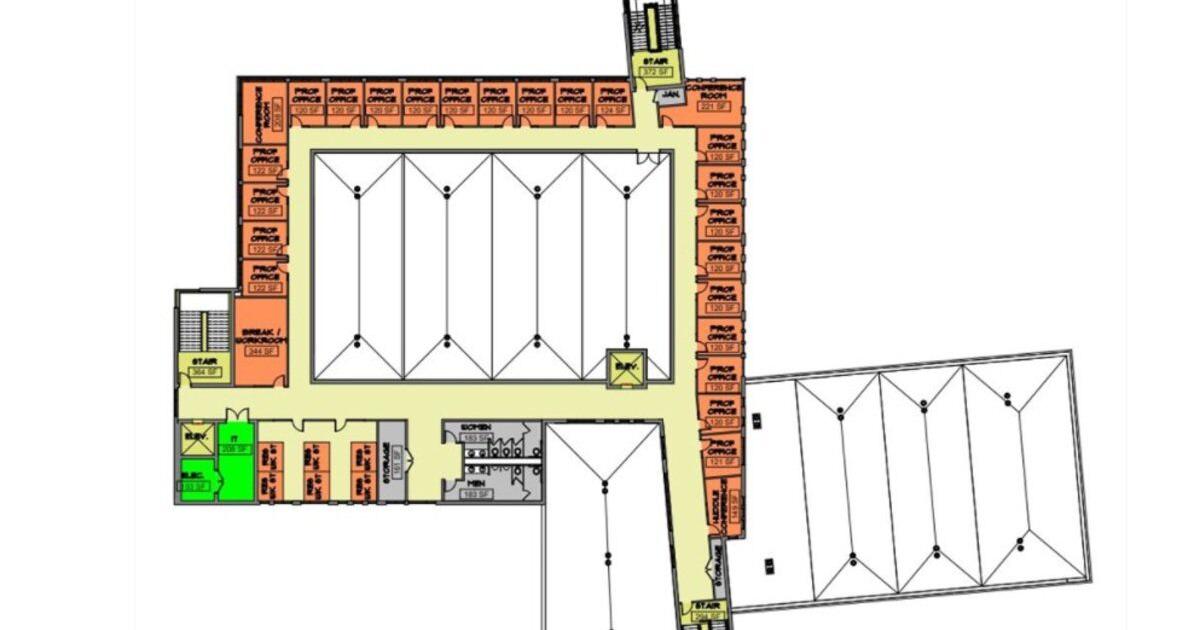 NSU releases designs for new College of Optometry. | News
Northeastern State University is home to one of 23 accredited schools of optometry in the United States and the program is considered a successful program, but the vision of this specialty college continues to grow.
Plans are underway to create new facilities for NSU's Oklahoma College of Optometry. The new complex will be built with the goal of expanding the existing college in Tahlequah so it can train more optometrists and serve more patients.
Alex Clover is the optometry program representative for NSUOCO. He works with NSUOCO and alumni to promote the college of optometry and help facilitate this new venture.
"The NSU and Oklahoma College of Optometry Administrations continue to work with Senators and Oklahoma State Representatives on the Joint Pandemic Relief Funding Committee to secure funding of our new school building. Ongoing conversations with other entities are also showing progress," Clover says.
Dr. Steve Turner, President of NSU, presented a vision plan.
"Four years of programming and planning have culminated in an exciting vision for an optometry complex that serves the community, students, residents and alumni," Turner wrote. "The proposed 101,500 square foot complex will include state-of-the-art equipment, up-to-date classroom technology and specialty clinics for low vision, vision therapy, vision rehabilitation, primary care and contact lenses, as well as a surgical suite for Oklahoma optometry's expanded scope of practice. The estimated cost of the new complex is approximately $33 million.
NSU's current optometry program provides over 40,000 patient encounters per year. The new facility, based on proposals, would increase clinical examination lanes by 20%, which would likely increase the number of patients that can be seen.
There are existing structures on the main campus, as well as the Walls Vision Center in Broken Arrow, the latter of which was only built a few years ago. Named after Dr. Lesley Walls, former Dean of NSUOCO, the Broken Arrow facility was designed to be physically accessible to elderly and disabled patients. It operates as a rehabilitation-focused optometry center where patients recovering from brain injury, stroke, or degenerative eye diseases can get the help they need.
The facilities currently on the Tahlequah campus are too small and will require renovations in several areas. The need for new facilities has been felt for a few years now.
"Now is the time for this premier program to move to a facility that lives up to its reputation," Turner wrote.
Candace Riley is the Executive Assistant to the Dean of the College of Optometry and has participated in numerous meetings focused on the new facilities.
"We are fundraising and planning [the] brand new optometry complex on the Tahlequah campus," said Riley. "It will be built opposite the alumni center.
The land for the new facilities is at the corner of Crafton Street and Cedar Avenue. It will have three floors and will include a clinic, laboratories, classrooms, etc.
you can help
For more information on the project and to see the plans, visit NSUGiving.com/OCOVision.